GIFT CARD Nakudla SHARKFest Port Noarlunga Jetty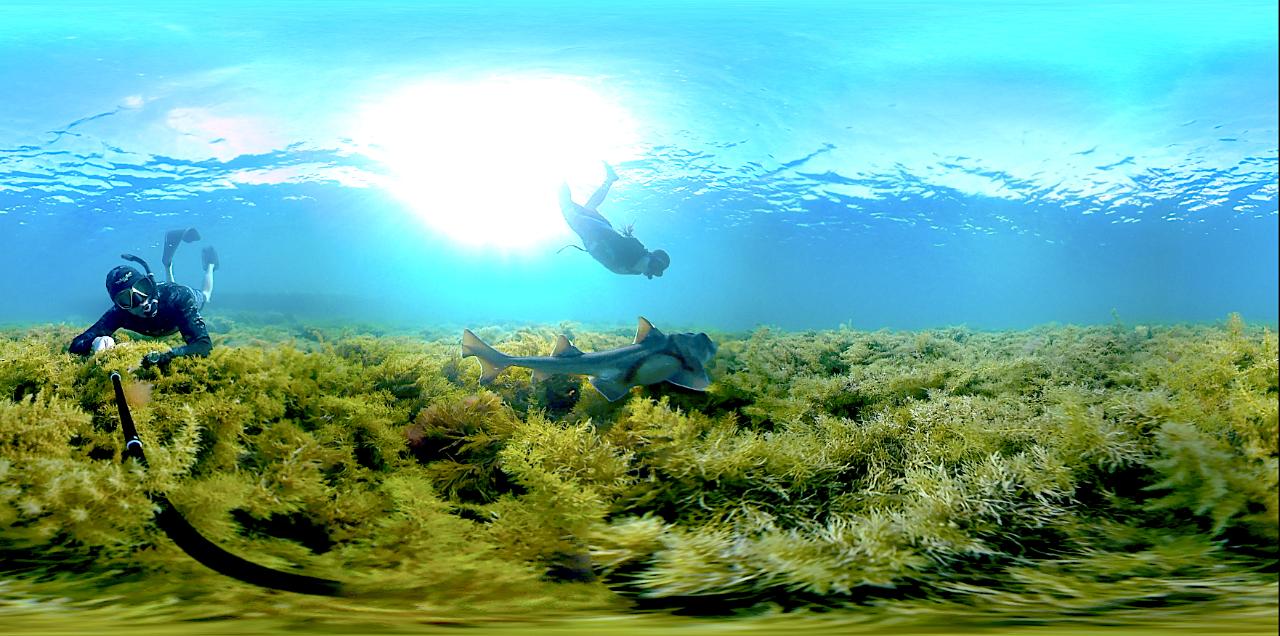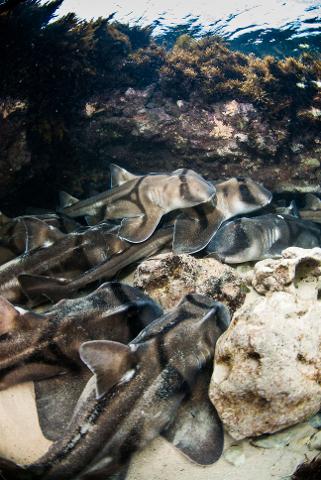 Duration: 90 Minutes (approx.)
Location: Port Noarlunga
Product code: PHP1EZ
Who wants to swim with Nakudla!? Nakudla is the Kaurna word for shark. Join local Kaurna community, Marine Parks staff, marine citizen scientists, professional snorkel leaders and marine biologists for displays, shark specimen tables, 360 video and a guided snorkel with our "puppies of the sea" (Port Jackson sharks) at Port Noarlunga reef Sanctuary Zone. Port Jackson sharks are small harmless sharks that feed on small crabs and shellfish. Sharks are very important to the health of our reef. In November the PJ's come into shallow reef to mate, lay eggs and then rest - often aggregating in 100's in one small area of reef. The reef has been an aquatic reserve since 1971 so is also a home to an amazing variety of colourful fish and plant life.
EMS snorkel events are Proudly supported by the Adelaide and Mount Lofty Ranges NRM Board and DEW Marine Parks. Our VR360 video marine life experience is supported by City of Marion.
EMS snorkel tours are suitable for adults with and without children. Friends and families are grouped together.
Suitable for children 5 years and above whom are good swimmers. At least one parent to accompany and supervise two children. EMS has limited wetsuits and floatation devices for under 7 years. 5-7 year olds can participate if parents supply childs own wetsuit and floatation device & supervision is one-on-one by parent. Snorkel tours are taken at (or close to) low tide when there is little water movement and best visibility. Depth ranges from 1-4m. Trained snorkel guides lead the tours and are often accompanied by student or qualified marine biologists.
Please arrive at least 30 minutes before start time to fill out out registration form and be fitted with snorkel gear.
FAQs

Where do I meet to take part in tour?
EMS Snorkel leaders will have a registration table set up at start of jetty - look for the EMS trailer, marquee tent and banner.
Is there an age limit to enter the event?
The event is open to children 5 years and above who can swim.
What can/can't I bring to the event?
Bring your own wetsuit and snorkelling gear (if you don't have your own snorkelling equipment we can provide free of charge).
The name on the registration/ticket doesn't match the attendee. Is that okay?
That is fine.
Do you need to have snorkelling experience?
You don't need snorkelling experience but you do need to be a good swimmer. Larger groups will be broken down to smaller groups with similar experienced snorkelers in each group - this allows more assistance to those who require it.