GIFT CARD CuttleFest - Swim with Giants VIP (private group tour - up to 4 people)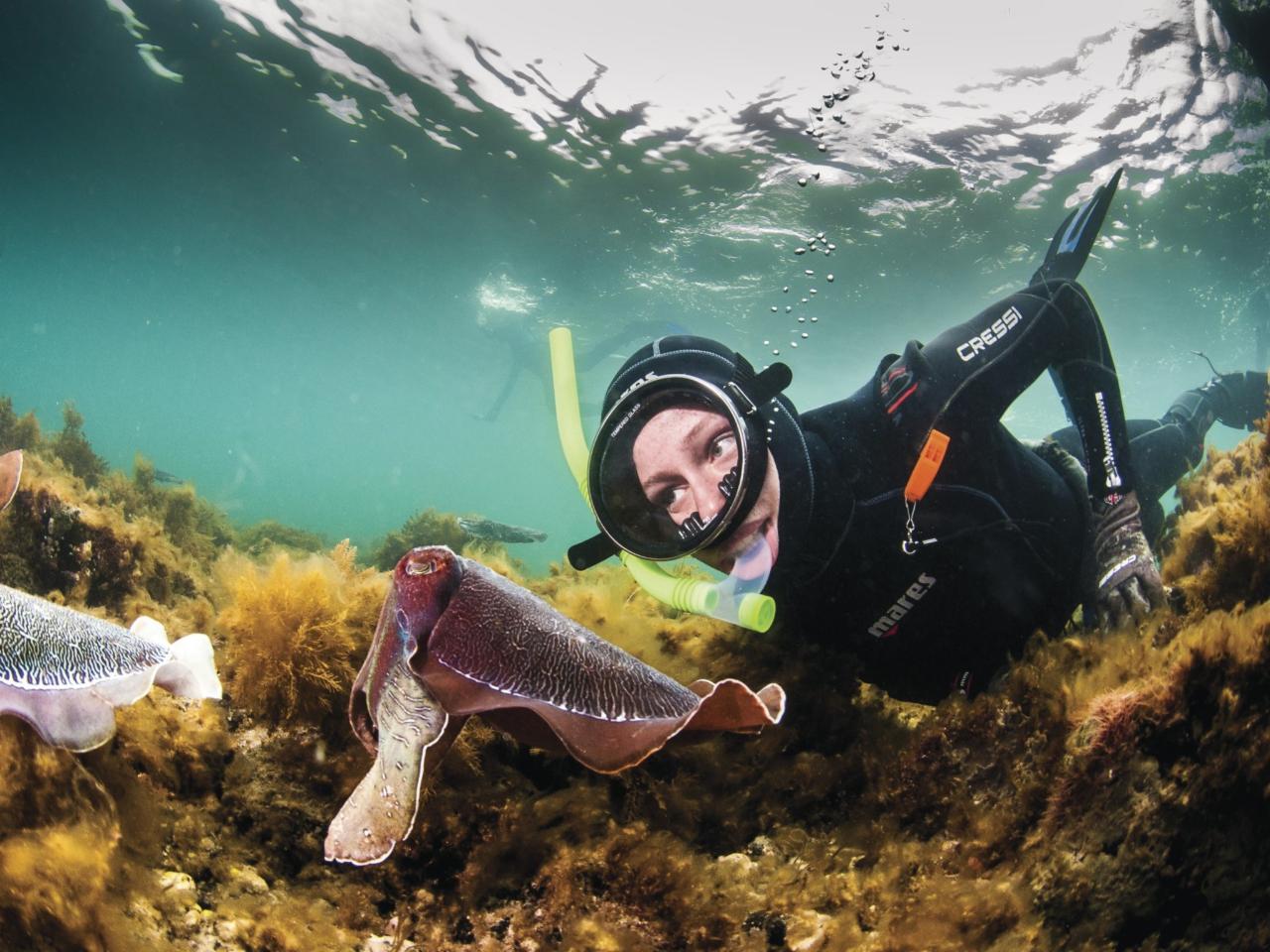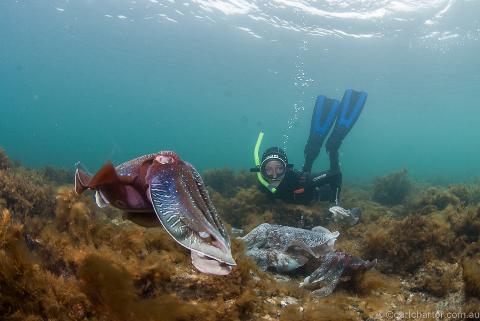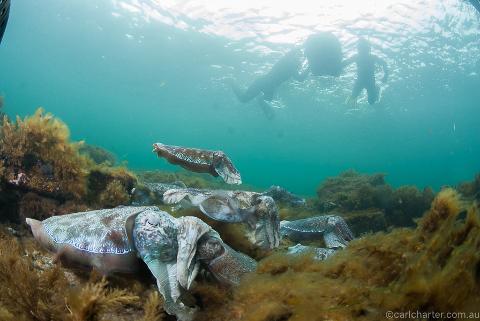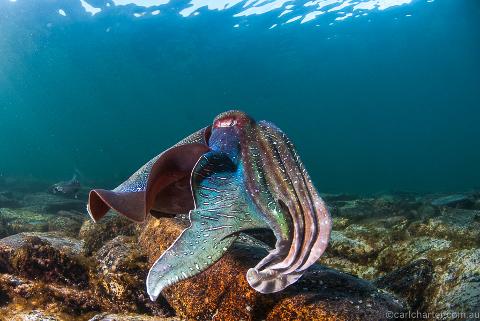 Duration: 90 Minutes (approx.)
Location: Stony point, South australia
Product code: PrivateCF
A big thank you to the Whyalla City Council, Natural Resources Eyre Peninsula, DEW Marine Parks, Whyalla Dive Services, Calypso Star Charters and EMS volunteers who have made it possible to run this event.

The VIP experience includes:
A photo and/or video with Cuttlefish
Small group size
Extra briefing about cuttlefish and their behaviours
Fabulous virtual reality video experience
Toasty warm wetsuit, boots, gloves and hood
Access to hot shower after your snorkel
Water, hot drink and light snack provided
And a free CuttleFest beanie :)

Dates available
Monday 24 June 2019
11:00am
Tuesday 25 June 2019
9:00am, 11:00am & 1:00pm
Wednesday 26 June 2019
11:00am & 1:00pm
Thursday 27 June 2019
11:00am & 1:00pm
Jump in and swim with Giant Australian Cuttlefish!

Join our experienced snorkel guides for a community snorkel with the amazing Giant Australian cuttlefish at Stony Point in the Upper Spencer Gulf Marine Park. Learn about their blue blood and why they come here each winter.
The reef is also home to a variety of colourful plant life, fish, sea lions and dolphins. For more information about the Upper Spencer Gulf Marine Park head to their website here
As seen on TV! Watch the Ch 10 Totally Wild! episode here (start video at 18:10).

The snorkel sessions:
Each snorkel lasts for 20-40 minutes and is suitable for children 8 years and above who are good swimmers. Children under 15 years must be accompanied & supervised by an adult (no more than 2 children per adult). Each supervising adult is also a paying tour participant.
Depth ranges from 1-3m and groups stay fairly close to shore. Small groups are led by our knowledgable guides. If you would like to find out more about our extensive safety procedures, see the bottom of this page in the FAQs.
Arrive 30 minutes early:

Please arrive at Stony Point at least 30 minutes before the start time to complete the registration form and be fitted with wetsuit & snorkel gear.
Click here for map showing Stony Point or search for 'Stony Point, Giant Cuttlefish dive site' on Google Maps.