GIFT CARD Snorkelling Lessons for Absolute Beginners and all Abilities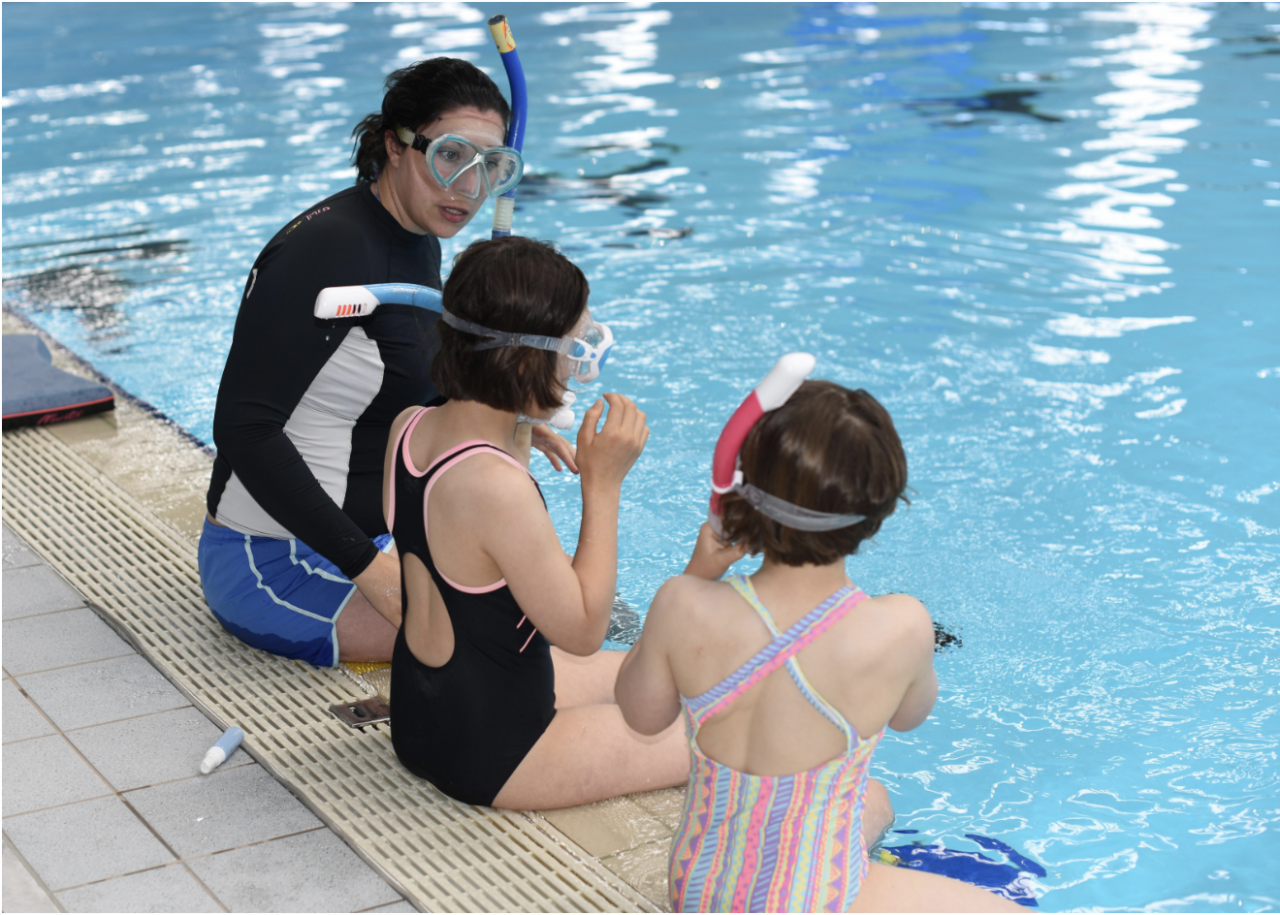 Duration: 60 Minutes (approx.)
Location: North Adelaide, SA
Product code: PNJT15
A beginner's course for those who have not snorkelled before or need extra tuition. The lessons are fully inclusive and we encourage people living with disability, autism and those of all abilities who would benefit from extra assistance to learn and practice basic snorkelling techniques to ensure a safe and enjoyable first snorkel experience. Many first-time snorkelers have requested this extra tuition after struggling with snorkel skills on first ocean experience or choosing not to snorkel with family and friends due to lack of confidence.
All equipment provided.
Can you swim and tread water but never snorkelled before?
Do you want to join Experiencing Marine Sanctuaries (EMS) on
a snorkel this summer but not confident?
Would you like some basic snorkelling lessons in the comfort
of a heated pool?
Would you like to learn how to clear your snorkel with ease
or duck dive to see more (and take better photos and video) on your next
snorkel?
If this sounds like you or someone you know then please join
us and share this opportunity via your networks.
EMS snorkel instructors and assistant guides will be taking
small groups (up to 3 participants) in heated pool to teach basic snorkelling
skills.
Suitable for ADULTS & children (5 years and above) whom
are good swimmers. Children under 13 yrs. must be supervised by a parent/adult
at 2:1 ratio (2 children: 1 parent/adult) - At least one parent to accompany
(in water) and supervise maximum of two children.
Supporters: EMS snorkel events are proudly supported by
the Adelaide and Mount Lofty Ranges NRM Board, DEWNR Marine Parks, Depart fro Human Services and Suzanne Elliot Charitable Trust and our team
of community volunteers.