Snorkel Flat Rock near Cowell on Eyre Peninsula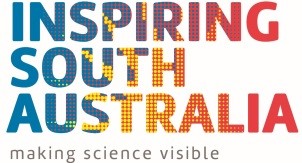 Duration: 90 Minutes (approx.)
Location: Cowell, SA
Product code: P410YN
Experiencing Marine Sanctuaries Inc., National Parks and Wildlife Service and Inspiring SA is excited to give the Eyre Peninsula Community a chance to learn about our amazing coastal and marine environment.
Proudly supported by National Parks and Wildlife Service and Inspiring SA - this funding and in-kind volunteer support enable EMS to offer these snorkel tours at up to 85% off the normal price.
https://www.environment.sa.gov.au/marineparks/find-a-park/upper-spencer-gulf/franklin-harbor
Join snorkel leaders for a guided snorkel at Flat Rock near Cowell on the Eyre Peninsula (within Franklin Harbor Marine Park). The Flat Rock formation is a visible remnant of the ice age and snorkelers will experience an amazing variety of colourful fish and plant life on the reef and surrounding habitats.
EMS snorkel tours are suitable for everyone - adults with and without children. Friends, families and experience levels and abilities are grouped together and provided with a guide. Groups 3-6 participants dependent on the experience level of the group.
Snorkel tours are suitable for children 5 years and above & adults who are good swimmers. Children under 15 yrs must be supervised by a parent/adult at 2:1 ratio (2 children: 1 parent/adult) - At least one parent to accompany (in water) and supervise a maximum of two children.
Ticket price includes wetsuits and snorkel gear for adults and children. We have wetsuits from Adult 4XL down to size 4 child. EMS has limited floatation devices for under 7 years. 5-7-year-olds can participate if parents supply the child's floatation device & supervision is one-on-one by a parent. Depth ranges from 2-4m. Trained snorkel guides lead the tours and are often accompanied by student or qualified marine biologists. All wetsuits are washed and mask 'n' snorkel sterilised between uses.
Please arrive at least 30 minutes before start time to fill out the registration form and be fitted with wetsuit and snorkel gear.
FAQ
What concessions are available?
Concession is defined as a Senior or Australian Health Care Card Holder who hold an Australian Government issues Senior Card, Pension Card, Repatriation Health Card or Veterans Affair card. For an overseas senior, Proof of Age Card or Passport showing age as 65+ years old.
Student is defined as any primary and secondary school student or full time tertiary and post-secondary students who have an approved photo ID.
Is there an age limit to enter the event?
The event is open to children 5 years and above who can swim.
What can/can't I bring to the event?
Bring your own wetsuit and snorkelling gear (if you don't have your own snorkelling equipment we provide free of charge).
The name on the registration/ticket doesn't match the attendee. Is that okay?
That is fine, we will update at registration on the day.
Do you need to have snorkelling experience?
You don't need snorkelling experience but you do need to be able to tread water and swim a short distance (at least 25m). Larger groups will be broken down to smaller groups with similarly experienced snorkelers in each group - this allows more assistance to those who require it.
COVID-19: Advice for snorkel tour participants

EMS is committed to offering a welcoming and safe place for our snorkel tour participants, employees and volunteers.

In response to COVID-19, we are closely monitoring developments and taking action in line with Government advice to mitigate any risk posed to the community. At this time all EMS snorkel events have been cancelled until end of June 2020. If advice changes, we will update you, our website and all social media channels accordingly. Please be assured that EMS has always ensured any equipment used by our participants is well maintained and fit for purpose. The water we swim in is known to contain a large number of microbes, so ensuring our equipment is sanitised after every use is, and has always been, an integral part of our snorkelling operations.
As detailed in our Standard Operating Procedures Manual, all equipment is sanitised after each use. Specifically,
- Masks are treated with detergent or commercial de-fog spray before use.
- After use our masks and snorkels are submerged for 15 minutes in a solution of Milton's Antibacterial Solution (Milton™ contains sodium hypochlorite and is advocated by hospitals and government agencies to kill COVID-19).
- Wetsuit, hoods, booties and gloves are treated with commercial germicidal disinfectant Mediclean™ (effective against COVID-19) and rinsed before being air-dried and stored.
To enhance your health and safety while participating in a snorkel tour EMS has undertaken the following safety provisions:
- Increased our already strong equipment cleaning and sanitation measures.
- Implemented a hand sanitation station at registration desk and gear fitting areas.
- Reinforced employee health and hygiene practices, including sending volunteers and staff home and encouraging those who are unwell to stay home if their demonstrated health symptoms could impact upon colleagues or participants.
- Disallowing staff and volunteers from engaging in physical contact when greeting colleagues and participants.
- Update our cancellation/refund policy to prevent attendants who are unwell with cold/flu-like symptoms.
- Screen attendees at registration /entry for body temperature (infrared thermometer) and health questions e.g. have you had temperature or felt unwell.
We kindly ask anyone who feels unwell to postpone the tour until fully recovered, and we encourage you to stay up to date via Australian Government Coronavirus Health Information Line: 1800 020 080 and SA COVID-19 updates website https://www.covid-19.sa.gov.au/
Thank you for playing your part in keeping our community healthy. We are grateful for your understanding during this challenging time.