Edithburgh Jetty Science in the Pub - Edithburgh RSL - 11th January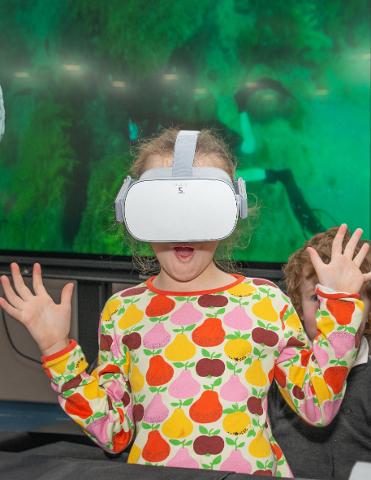 Varaktighet: 3 Timmar (cirka)
Plats: Edithburgh, South Australia
Produktkod: PHXY3X
Join the EMS Team, guest artists, and SA Scientists for a hot meal, sit back and experience a mesmerising dive with marine life of the great southern reef from the comfort of your chair via VR goggles. Marvel at marine life photographs and artwork. There will be activities for children (and adults can get involved) including a craft table, a drawing competition, and a virtual reality marine life experience.
Location: Edithburgh RSL and Bowling Club
8 Anstey Terrace, Edithburgh

Wednesday 11th January 5.45 pm - 9 pm
5.45 pm - Order meal on arrival. Meals served at 6.30pm.
6.00 pm - Great Southern Reef VR experience & drawing competition for kids in the craft corner.
7.00 pm - Welcome to Country.
7.05 pm - Introductions
7.10 pm - Marine Life of the Edithburgh Jetty and surrounds – Marine Ecologist Janine Baker.
7.55 pm - Short break
8.05 pm - Monitoring the leafy seadragon population at Edithburgh Jetty - Citizen scientist Steve Simmons
8.50 pm - Q&A panel with artists and scientists. Brendan Toohey.
9.00 pm - End
Thank you to our supporter Inspiring SA for making the evening possible.
Meals
There will be a range of meals available including vegetarian, vegan and gluten-free options.
Orders can be made between 5.45pm - 6.15pm. (served at or before 6.30pm)
FAQ
What concessions are available?
A concession is defined as a Senior or Australian Health Care Card Holder who holds an Australian Government issued Senior Card, Pension Card, Repatriation Health Card or Veterans Affair card. For an overseas senior, Proof of Age Card or Passport showing age as 65+ years old.
A student is defined as any primary or secondary school student or full-time tertiary and post-secondary student who has an approved photo ID.