$50 GIFT CARD for any EMS experience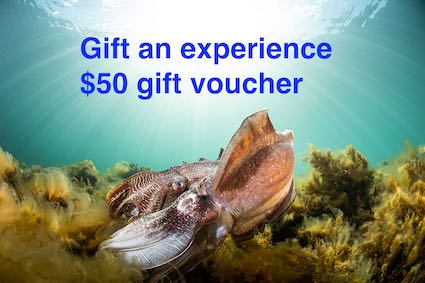 During these difficult times support EMS and give the gift of an experience - A gift card that can be used to purchase any EMS product, snorkel or VR experience. EMS gift cards do not have an expiry date.
EMS runs heavily subsidised snorkel tours and virtual reality experiences across Adelaide Metro Area with the support of community volunteers, National Parks and Wildlife Service, Department of Environment and Water, Natural Resources Adelaide and Mount Lofty Ranges, Suzanne Elliot Charitable Trust, Whyalla City Council and Natural resources Eyre Peninsula.